About Manufacturing Accounting Services
KEEP COSTS DOWN AND PRODUCTIVITY UP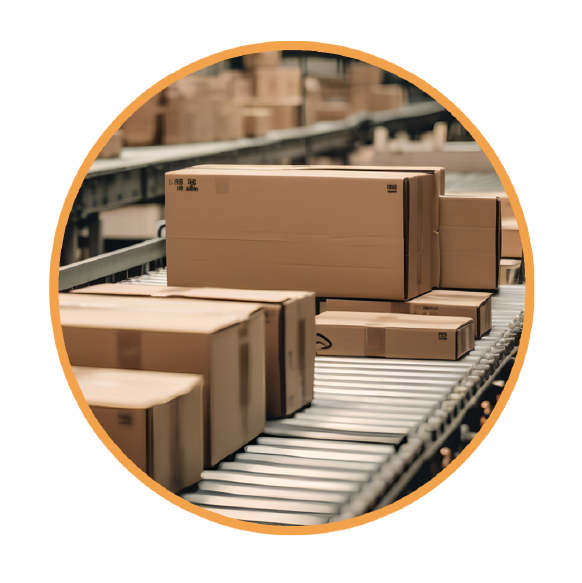 The manufacturing industry is dynamic and intricate, presenting many unique opportunities and challenges for businesses. Manufacturers must navigate complex operational processes, optimize cost management and adapt to evolving market demands.
At SSB, we recognize that manufacturing accounting services require specialized knowledge, technological proficiency and strategic expertise. We understand the significance of efficient financial management in driving profitability and sustaining long-term success in this highly competitive sector.
Our trained team is dedicated to partnering with you to understand your unique needs and goals. We work to develop tailored solutions that address your specific manufacturing accounting requirements. Whether it's financing inventory and receivables, controlling inventory cost and quantities, scheduling production, determining and controlling production costs, allocating overhead or developing pricing strategies, we can empower your business to thrive in this industry.
Development of pricing structures

Evaluation of production methods/costs

Inventory valuation and controls

Break-even analysis
Recommendations to improve working capital to help increase financing capacities

Evaluation, development and installation of accounting and job cost systems

Preparation of budgets and projections

Financial statements prepared according to present industry standards
Coordination of business and personal tax planning

Multistate issues—nexus, sales and use tax, franchise, income and other taxes

Structuring of business entities

Equipment leasing company considerations
Business continuation/succession planning

Analysis of potential acquisitions and mergers
5 Benefits of Hiring a Manufacturing CPA
A manufacturing CPA understands the intricacies of manufacturing processes, inventory management, cost accounting and financial reporting specific to the industry. This expertise allows them to provide tailored financial advice and solutions that align with your manufacturing operations and industry requirements.
Manufacturing CPAs have a deep understanding of cost analysis and financial planning within the manufacturing sector. They may help identify cost-saving opportunities, streamline operational processes and optimize your financial resources.
Navigating the complex tax landscape is a challenge for manufacturing businesses. A manufacturing CPA can identify available tax incentives, deductions and credits that may minimize your tax liabilities and help you stay compliant with applicable tax laws.
Manufacturing businesses often face fluctuations in demand, supply chain challenges and market uncertainties. A CPA can assist in developing accurate financial forecasts and creating comprehensive financial plans by analyzing historical financial data and assessing market trends.
A manufacturing CPA can provide strategic insights, perform financial analysis and offer guidance on improving operational efficiency. With their in-depth knowledge of the manufacturing industry, they can assist in identifying growth opportunities, assessing potential risks and developing strategies to maximize your revenue.
Contact SSB CPAs today to learn how we provide financial expertise for your industry.